TGIS !
So what do you do on a lazy Saturday morning?
I came up with these:
1. Tell your Mom about your bad habits before she gets to know about them.
2. Perspicaciousness might save you from making many a mistake.
Be informed
. It'll give you a clear sight of the situation.
3.
A smile
is the best thing you can wear.
4.
Your family
is your best emotional investment.
5.
Respect
the feelings someone has for you,
even if
you can't reciprocate.
6.
Discover yourself
.
Each day
. The rest will fall in place.
7.
If you want the honey don't kick the hive
. That is, there are better ways of getting your work done than showing your temper.
8.
Be true to the dreams of your youth.
9.
Learn to cook well
. It's very difficult to be angry at someone who has just fed you a delicious meal.
10. Learn to love yourself in order to love others. Begin by forgiving first.
And here's the original Decalogue that God gave to Moses on Mount Sinai: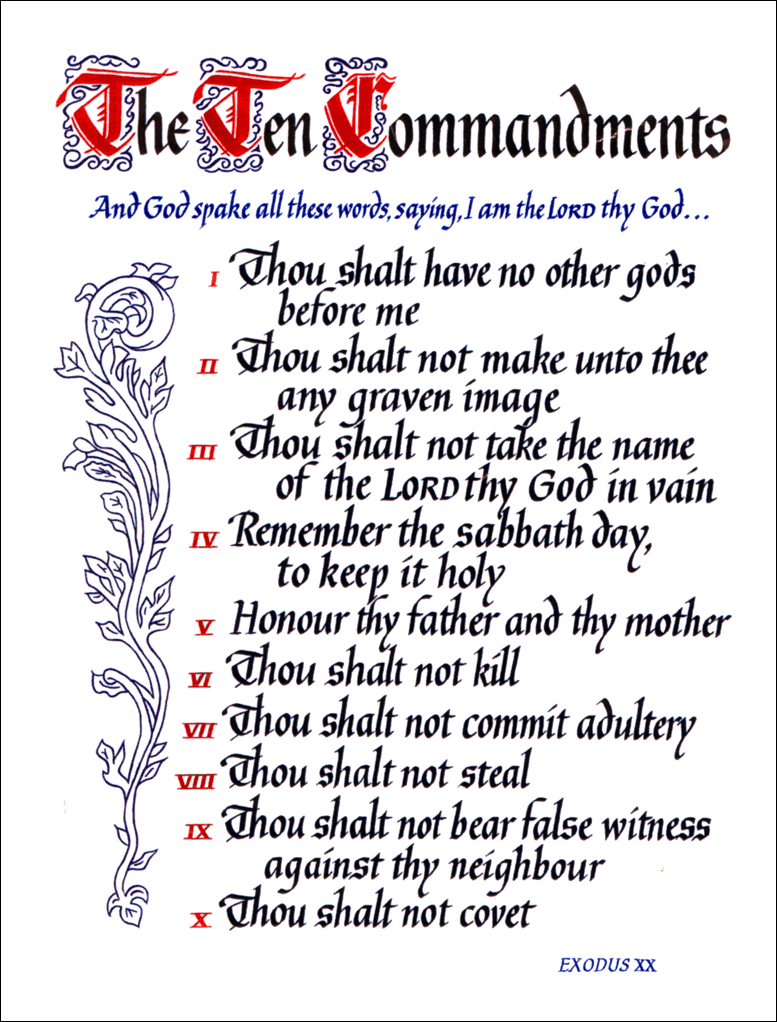 You can add your list of commandments :)